5.3

Best Online Video Editors for Influencers
You've got what it takes: creativity and strong motivation to share your work on Instagram or YouTube. Although you've checked these points on the list, have you got solid knowledge of video editing tools? If the answer is not, need not worry. We're here to help you navigate through a sea of video editing programs.
Choosing the right software to create stellar videos might be a hassle since there are (too) many programs available to choose from. Luckily we've done some research and come up with effective editing tools under free and paid schemes that will help you embark a career or sharpen your tool as an Instagram or youtube influencer.
InShot
What's very special about this app is its simplicity that enables editing content very quickly. It is available on Android and IOS devices. It has great colour correction and filter features and also supports different formats and sizes. Moreover, it also enables switching sizes easily. As a result, users can flexibly post videos on different online platforms: Instagram or Youtube. However, It doesn't provide more advanced features such as: support multiple video/ audio layers, advanced video/audio editing as this app is intended for shorter and attractive videos on social media. Advertisements appear on the side of the timeline area while the editing process takes place and if users save video before the ads play there will be watermark or brands on the video. Nevertheless, the ads or watermark can be removed if pay schemes are selected. Payment options start from $43 for a lifetime payment, $4,31 monthly, $13,39 yearly. Inshot is perfect for beginners who want to have good results of short videos.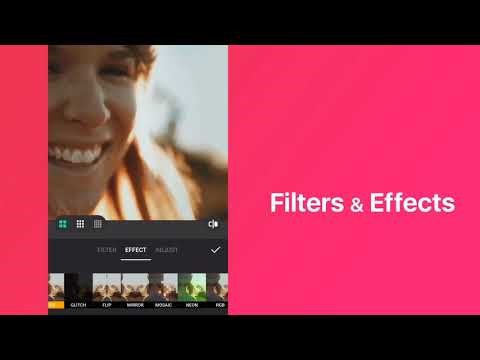 KineMaster
KineMaster works on Android, IOS and Windows. The software is equipped with great features: advanced audio control, effects also supports multiple layer video/audio. It also has powerful cutting and trimming features just like the more professional editing software. Moreover, it supports a large range of file types. It also supports editing and exporting 4K files. There's also in-app purchases that enable users get extra transitions, titles etc. While we've looked at the strengths of the program, the areas that need improvement is the colour correction feature which is only of basic quality. Another downside is although the app supports different formats and sizes once a user selects a size, it's not possible to change to a different size. There's watermark also on free scheme but they can be removed by opting for payment options starting from: $5.20 monthly, $42 yearly. This app works best for beginner to advanced users who are more serious about creating videos .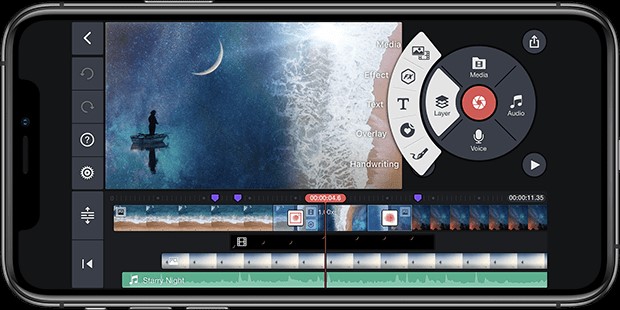 PowerDirector
PowerDirector works on Android and can link with the PC version. It's comprehensive yet simple to use. Thus, it gives advantages to new users and makes them able to work their way towards more advanced features offered here. The app has great files compatibility that makes different sources of footage can work without the need to convert them. The app is equipped with support multiple tracks video/audio feature. It also provides in-app purchases which are useful to buy extra transitions, effects, titles which are of great quality. Another strong point of this app is its decent colour correction feature. It also supports different formats and sizes but once a size is chosen and editing process starts it is not possible to change formats. The free version has limitation in export of only 720 p while the payment options to go beyond this limitation and unlock all features start from $7,50 monthly, $5 per three months, $53% yearly. This app is suitable for people who want to express creativity with more comprehensive features.
Adobe Premiere Pro
This software can be downloaded and installed on Mac OS and Windows. People who are aiming to be qualified professionals, wouldn't regret taking the time to learn to operate Adobe Premiere. This program is renowned as the gold standard for video editing software. Professionals in the field of video making such as: top influencers, film-makers are able to unleash their potential with the help of this program. It's perfect for people who want to have editing software that is of industry-standard quality instead of simple editing only. Users can subscribe to just Premiere Pro, but if they use more than one of Adobe's programs, it'll be worth it to subscribe to Creative Cloud for a higher monthly fee. It is offered at $52.99 per month for all programs on the Adobe Cloud and $20.99 per month for the Premiere only.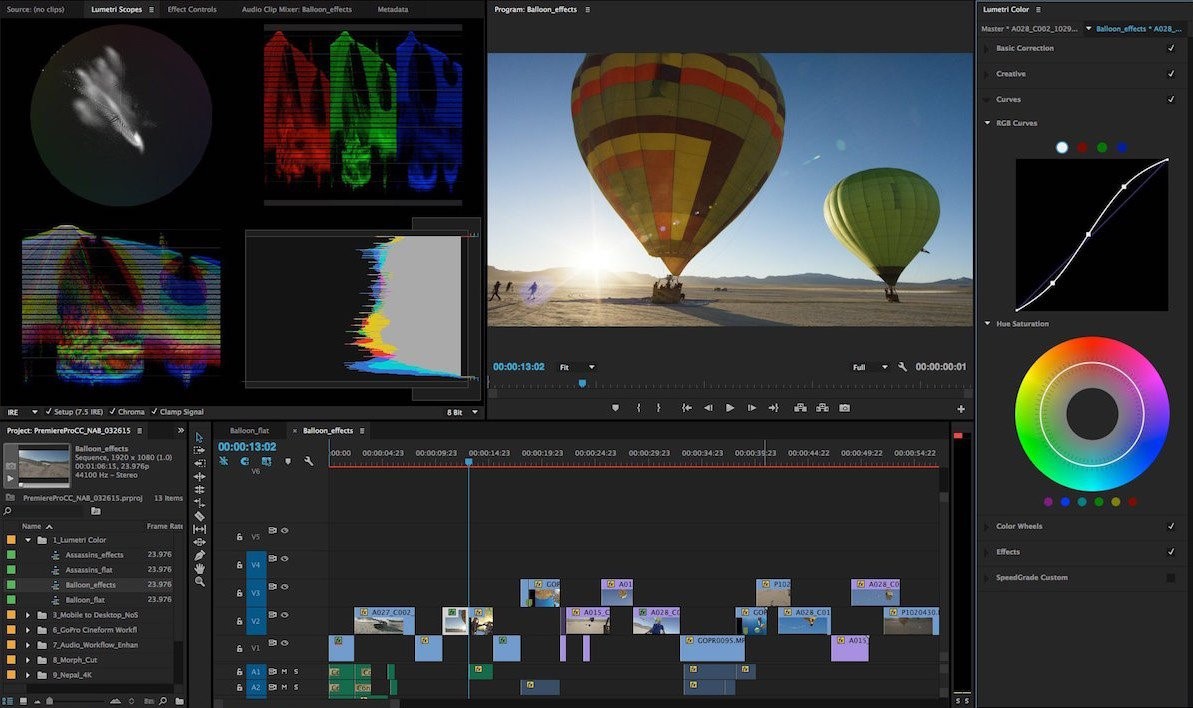 Wondershare Filmora
This software fully supports Windows and Mac OS. It is perfect for beginners and also very affordable. It doesn't have all the options and complications of other Non Linear Editing programs, which can be seen as an advantage. It's also good to know there is a number of comprehensive videos tutorials on YouTube that help users go through the basics and some of the more advanced features. Moreover, Filmora enables access to a library of royalty-free music, so users can find the perfect song directly in the video editor and add it to the project. In general, it is a great piece of video editing software that is easy to use. The trial version is available and includes the same functionality of the full version, however, it adds watermark to output files. It's offered at $60.00 for one time fee.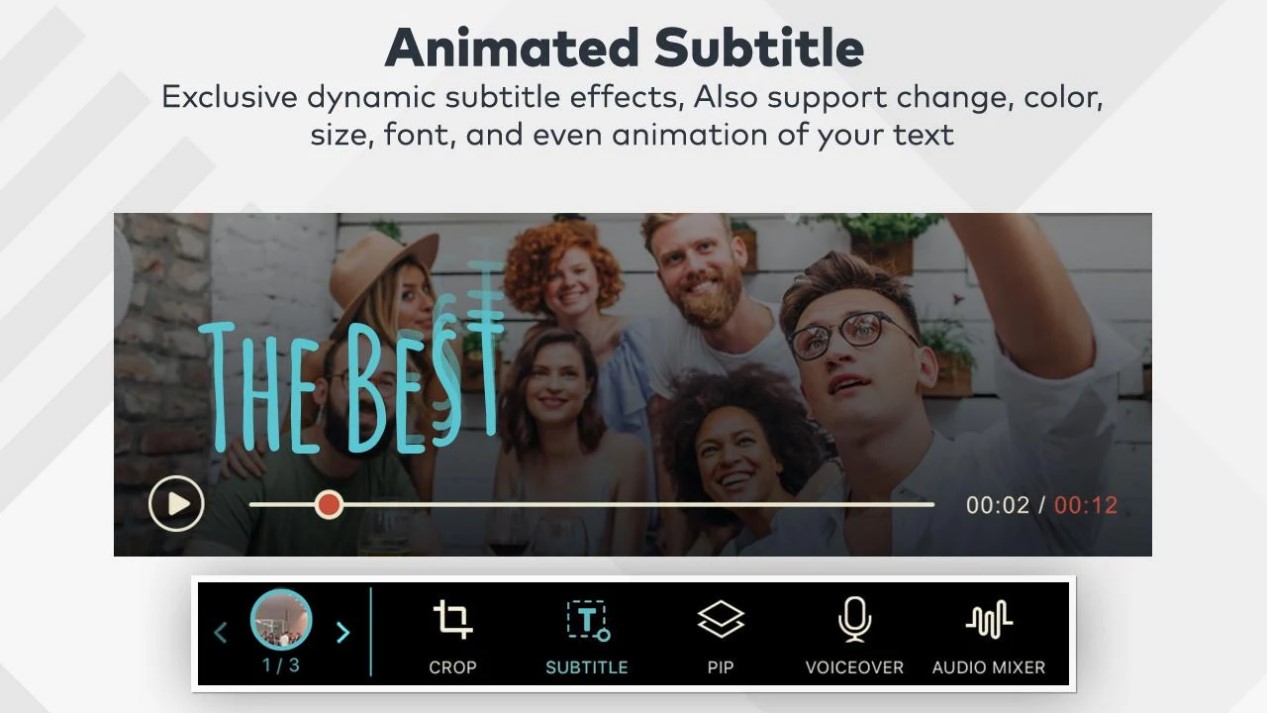 Shotcut
If anyone is looking for a completely free and open source video editing tool that works on multiple platforms: Mac, Windows and Linux, Shotcut is the answer. Not only that it's free, it's also full of good simple features. Although it doesn't have superior colour grading feature but it does offer good enough filters. It would be fair to say this program is a normal video editing that sticks to simplicity. It is recommended to choose this program for anybody who is looking for an editing software that is easy to use without the possibility of being overwhelmed.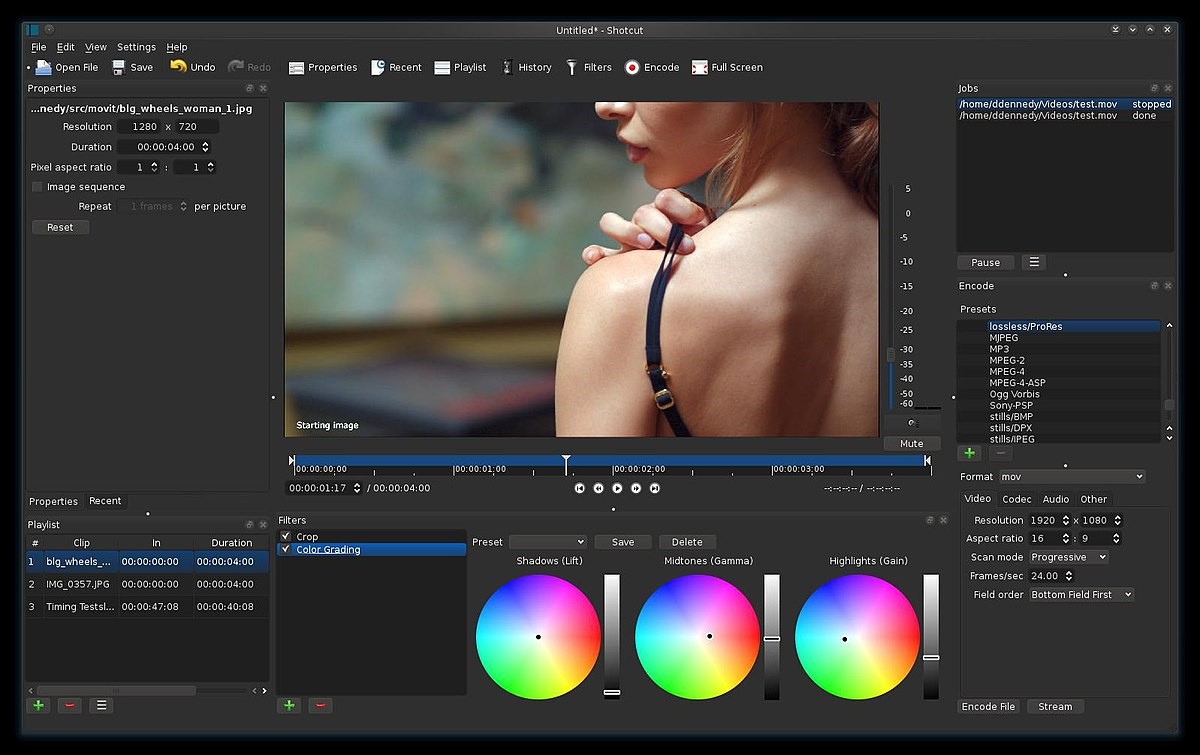 http://blog.grapevinelogic.com/top-tools-youtube-influencer/
Best Video Editing App for Android (2019 Review!)
https://www.youtube.com/watch?v=7P6OcMQ65tA
23 Instagram Video Editing Apps for Every Creator https://influencermarketinghub.com/instagram-video-editing-apps/