Guide to making money online with Airbnb 2020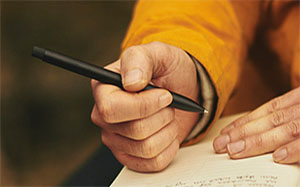 1. What is Airbnb?
Airbnb is an online marketplace that connects people who want to rent out their homes with people who are looking for accommodations in that locale. It currently covers more than 81,000 cities and 191 countries worldwide. Airbnb is a shortened version of its original name: Air Bed and Breakfast
The usage is very simple; moreover, it is much cheaper than other popular booking websites. The primary source of Airbnb's revenue comes from service fees from bookings. Depending on the size of the reservation, guests are required to pay a 6-12% non-refundable service fee. A more expensive reservation will result in lower service fees for guests. With every completed booking, hosts are also charged a 3% fee to cover the processing of guests payments.
2. The advantages of Airbnb
1. Wide Selection
Airbnb hosts list many different kinds of properties - single rooms, a suite of rooms, apartments, moored yachts, houseboats, entire houses, even a castle - on the Airbnb website.
2. Free Listings
Hosts don't have to pay to list their properties. Listings can include written descriptions, photographs with captions, and a user profile where potential guests can get to know a bit about the hosts.
3. Hosts Can Set Their Own Price
It's up to each host to decide how much to charge per night, per week or per month.
4. Customizable Searches
Guests can search the Airbnb database - not only by date and location, but by price, type of property, amenities, and the language of the host. They can also add keywords (such as "close to the Kuala Lumpur ") to further narrow their search.
5. Additional Services
In recent years Airbnb has expanded its offerings to include experiences and restaurants. Besides a listing of available accommodations for the dates they plan to travel, people searching by location will see a list of experiences, such as classes and sightseeing, offered by local Airbnb hosts. Restaurant listings also include reviews from Airbnb hosts.
6. Protections for Guests and Hosts
As a protection for guests, Airbnb holds the guest's payment for 24 hours after check-in before releasing the funds to the host. For hosts, Airbnb's Host Guarantee program "provides protection for up to $1,000,000 in damages to covered property in the rare event of guest damage, in eligible countries."
3. So how can you make money online with Airbnb?
Get host to register his account at airbnb.com/host/homes and make sure their place is rented out and the guests successfully make payment.
Airbnb Host Affiliate Program is available in ACCESSTRADE dashboard.
1 Firstly, determine who are Airbnb's potential partners?
Potential partners: Hosts, owners, landlords,… who have one vacant room at least, and kitchen, washing machine, fridge are available.
Airbnb doesn't encourage hotels to join in this model.
Age: Above 25, high income, have rental house/apartment/room/homestay…
Location: capitals, big cities, popular travel destinations,…
2 Recommended advertising models
Set up Facebook ads in big cities, travel destinations where many travellers gather

Scan UID in real estate groups, travel groups, homestays groups then run ads.

Write instructions/guides on how to make money online in Airbnb then put in high traffic websites.

Write posts such as: how to travel on a budget, travel abroad with 200$,… on travel groups. Remember to insert your affiliate link.
Good luck!