10 Reason worthy of your decision to become Affiliater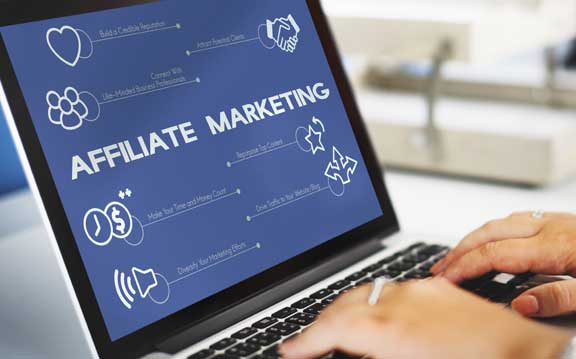 Affiliate marketing is an attractive career as well as a very popular method of generating a second income alongside your primary job. This method has enormous potential and below is the list of 10 reasons on why you should become an affiliate marketer.
1. Low cost to get started
Almost all affiliate programs are free to join. It comes down to only a few things to become an affiliate marketer that includes a computer with an Internet connection.
Or if you want to build a website, all you need to pay for is a hosting account and a domain – which is very cheap compared to a franchise or brick and mortar business.
2. Be Your Own Boss
Who wouldn't love to be their own boss? You can set your own hours and work as little or as often as you like each day. You can choose which project to work on next, and you get to make all the business decisions in terms of partnerships, structure and development.
Of course, this will be a huge responsibility as your business starts to grow, but it's extremely rewarding too.
3. Everyone can easily become an affiliate marketer
This is one of the best reasons to become an affiliate marketer. Anyone can register as an affiliate on ACCESSTRADE or at any other affiliate network. You are a white-collar worker? A street vendor? A housewife or a student? It's not important! They do not ask for your experience, skills, qualification or anything else.
4. Thousands of products/services available
When you think about it, almost everything you can buy in this world can be bought online. There are hundreds of affiliate networks with thousands of products available to choose from. You will have countless options to choose any product from any industry you like and get started with it: e-commerce, finance, education, travel, fashion,…
For example, you're a bank staff with over 2-year experience. You love everything relating to finance, currency, interest rate,… So you could choose a financial campaign on ACCESSTRADE network and promote it. Because you have both knowledge and interest in this field, it's easier for you to earn a good commission.
5. You don't have to own product
Creating your own product (digital or physical) is expensive - needs experience, a team and several resources. Or even if you buy from a supplier to resell, you will need capital and warehouse.
However, as an affiliate marketer, you don't have to worry about it. Your task focuses on promoting and persuading customers to buy the Advertiser's product.
6. No need to take care of inventory, packaging, delivery, payment or customer service
When you become an affiliate marketer, there is no need to care about them! This is the Advertiser's responsibility.
7. No sales pressure
As a salesperson at the office, sales pressure is inevitable. However, in affiliate marketing, it will not happen. Our platform provides with many tools and instructions which can support you to reach your target as well as earn commission.
8. Flexible workplace and time
Many people value flexibility within their work as being more important than other factors such as financial gains. Working with affiliate gives you so much flexibility in terms of getting that work-life balance.
You can work around the kids or take an extra day off if you want. You can work while travelling or even while waiting for bus. If you'd like to start affiliate marketing around a full-time job, this can be easily done in the evening or weekend because there are no requirements to be in front of your PC at specific times.
9. Passive income
It is clear that you have to spend much time and effort at the beginning to learn and build many things. However, when everything is on track, you will start to earn passive income, which means you could earn money while travelling, sleeping or relaxing! I don't know any companies that will pay for you while you're doing that?
10. Unlimited revenue potential
Being an affiliate allows you to make any amounts of income you see fit. There's no limit to the amounts you can make. With a normal job, you will most likely max out your hourly wage, not to mention you're more or less getting paid for the hours in which you work which sucks!
On the other hand, affiliate marketing allows you to make six figures, seven, eight or nine, or more figures income per year, based on the how many and how much goods you've sold.
Pat Flynn – one of the best affiliate marketers, could earn $167,553 in one month. Such an impressive figure!
Conclusion :
Affiliate Marketing is considered to be one of the best ways of making money online today. If you like it, join with ACCESSTRADE!