How to Create Facebook Ads (Plus 3 Great Real-Life Facebook Ads!)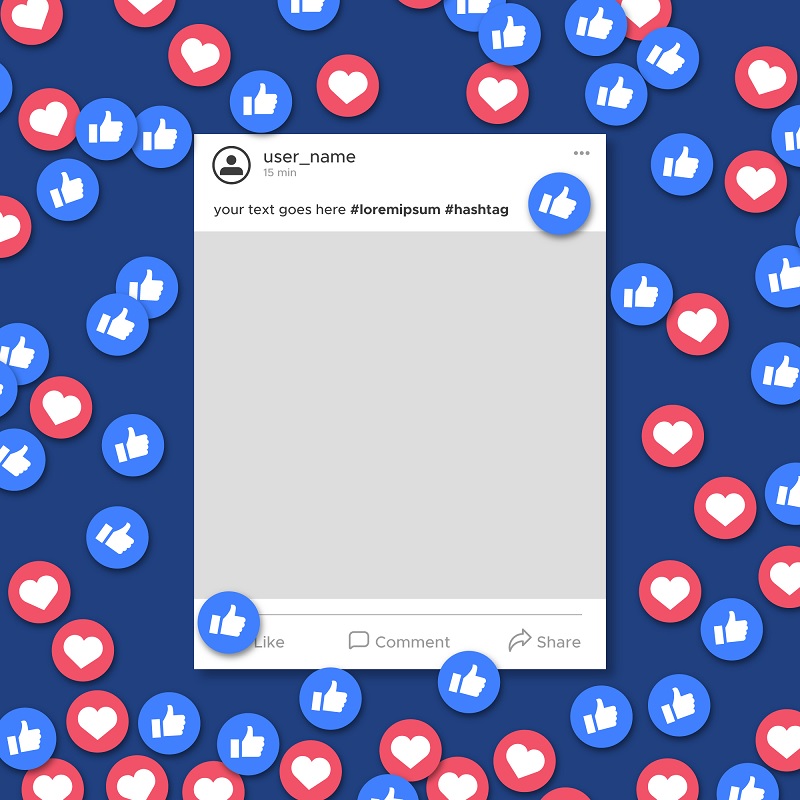 Facebook advertising is one of the most significant ways to promote products or services and to connect with people across the globe. With a specific budget and proper planning, Facebook ads are intended to boost the business. It is always better to understand the basics of Facebook ads before diving deeper into campaign promotions.
Basics of Creating Facebook Ads
Plenty of online advertising can seem to be below par. However, Facebook overcomes this by providing updated services to create visually appealing ads. There are five simple steps to follow before producing top-notch Facebook ads. Of course, you will first need a Facebook Business Page before following any of the steps below.
1. Campaign goals
Be very sure of your goals. Your campaign will certainly have specific targets to be achieved. Facebook proposes eleven (11) objectives to choose from. Make sure the objectives best suit your campaign goals.
2. Focus on the visuals
Add more visuals to your ads. Generally, audiences are instantly attracted to vibrant visuals which nudges them to learn more about your product or service.
3. Audience-specific
Narrow your target audience of your ads. Facebook Ads Manager provides options for detailed targeting and connections. You are highly recommended to choose your audience carefully as it is one of the most effective ways to maximise your business returns.
4. Pick your budget
You can choose your budget according to your preferences. You get to decide on the start and end dates of your ads. Make sure you go through the options in detail before deciding to pay Facebook.
Tip: Schedule your ad posts if you have selected a lifetime budget for your ads.
5. Launch the ads
There are several ad formats that you can choose from. Facebook also provides preview tools that show your ad's text and visual placements. Check everything before confirming your ads. Facebook notifies you once your ads are approved via email.
Facebook Ads That Worked Wonders
Online ads are supposed to captivate audiences' attention almost immediately when they come across the ads. There are plenty of Facebook ads that you may come across as you scroll through Facebook. Most of the ads are often tailored to your interests or needs. Here's a list of Facebook ads that worked well for top brands across the world.
1. Google Ads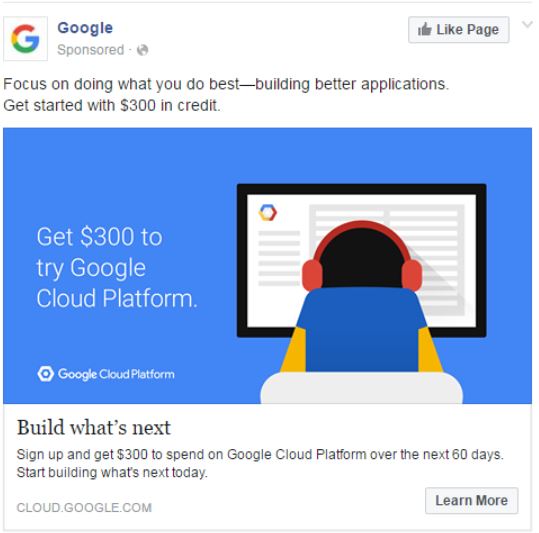 This ad from Google Cloud speaks volumes about the product. The visual clearly reinforces the brand's importance to the audience. The texts used are brief yet just enough to provoke the audience's curiosity to learn more about the product offered.
Tip: Choose the right visual and complementing texts to engage as many audiences as possible with your ads. Font size and visual colours are key aspects in producing top-notch ads.
2. Dollar Shave Club Ad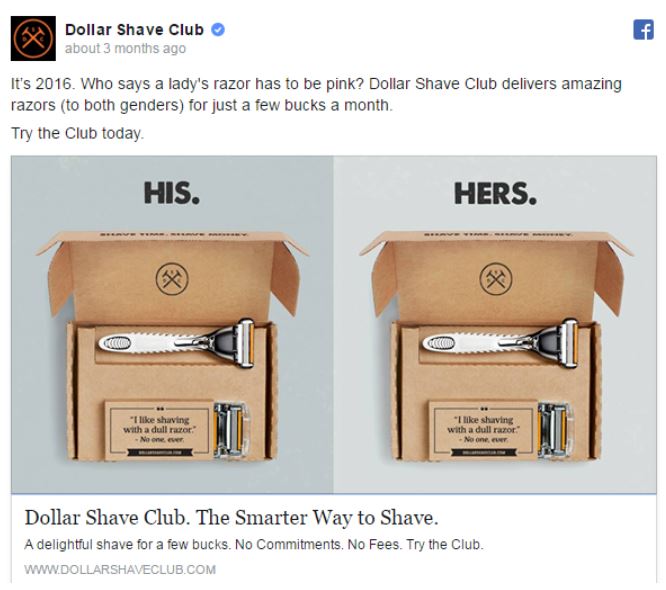 Gender-based products are easy targets for a large group of audience. But Dollar Shave Club's ad appeals to a different set of audiences; both the women and men. Inclusive brand marketing is prevalent these days as it promotes to a wider group of the audience without the need to create new products. This progressive ad targets brand values as the key selling point.
Tip: Be creative when you choose to break the taboo of gender-based products. Let your text play a significant role in your ads.
3. Slack Ad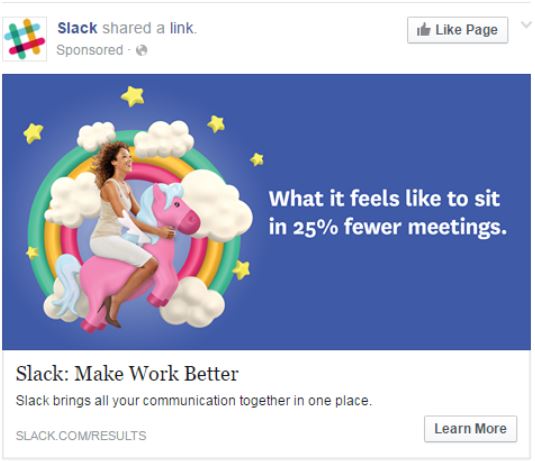 With the current global pandemic situation, many of us are working from home. Slack came up with the perfect solution to improve meetings and telecommunications between employers and employees. Visually, the ad captures the audiences' attention to the product's objective. Minimal text is also an appealing factor.
Tip: Sell your product or service by highlighting the outcome of your product or service. Engage the audience by emphasising emotions wisely.