11.7

Grow Your Brand with These 2022 TikTok Strategies
In case you didn't know, TikTok hit 1 billion active users globally by the end of 2021, that means there have been over 2.6 billion downloads since the launch in 2016. Looks like a promising future for the app, right? As time goes by, TikTok continues to surpass the popularity of other apps such as Facebook, Instagram, and Snapchat in 2022. Looking at this fact, you need to continually upgrade your business to be able to keep up with the latest TikTok strategies, especially if you've been or you're just starting promoting on TikTok.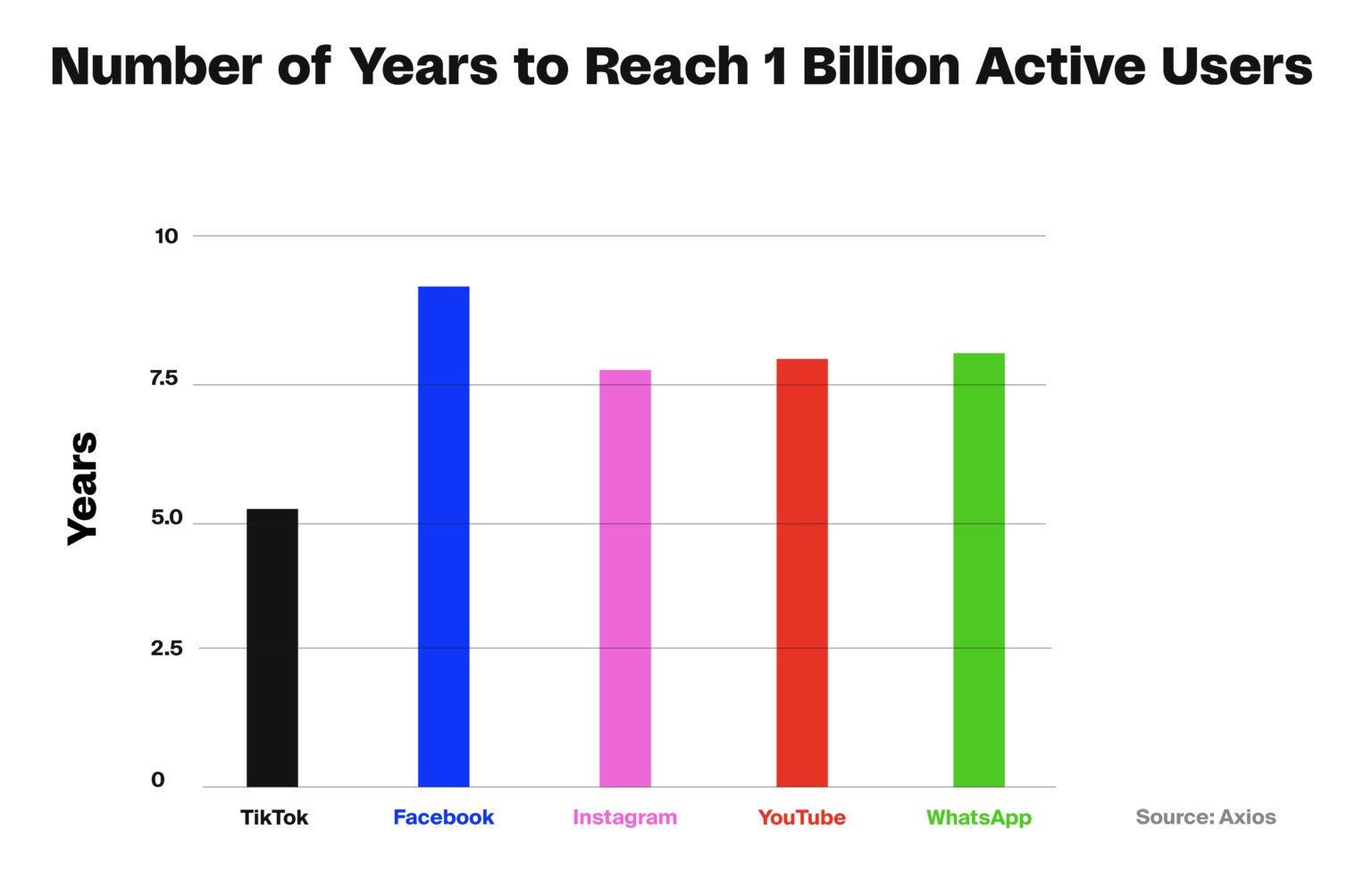 source: https://nogood.io
1. Hashtag SEO
Similar to the function of hashtags in other platforms, #hashtags are great for people to discover contents based on your interests or niche and as indexation within the platform. When you have trending videos within any hashtag, that would increase the chance for you to get more views on those videos. The hashtags you put in your videos' captions will drive your target audience to find your videos through keywords and hashtags discovery. You can try to be specific with your hashtags, make sure that they have connection with the content. Avoid unique hashtags as they will not help you on racking up the views. Think of hashtags as keywords and a mix of your specific industry, let's say #affiliatemarketing and #healthycatering, and more hashtags that emphasize your video such as #makemoneyonline. You may put these hashtags (#fyp, #foryou, #foryoupage) but do not put it too often and too much since they will not give you additional boost of views, and this may also appear spammy to users.
Just like how you do keyword search, doing a hashtag research is also something you cannot skip since users' interests keep on changing every time. For this, you can go to the 'Discover' page and type in your industry or your niche. Please remember that you only get 150 characters for the caption so choose your hashtag wisely.
2. Niching Down
Be the one that knows its specialty: what is the concept of your account and what makes it different? Why should viewers watch the videos and follow your accounts? Among other videos on the platform, what would make your videos stand out so people would stop scrolling and watch them? These are the little things you must pay attention to. That's why it's called niching down. Not only making people watch your videos, but also to keep them on your page and even better, anticipating your new contents in the future.
Think of consistency. What you want to tell people about your brand, what you are really good at and what you want people to understand about your brand. You have to understand that TikTok works somehow moves quickly, the more you do experiments with your videos, it's going to be quicker for you to learn about what type of content that works for your brand, and where to improve. Do not forget to prioritize your audience needs and what they're looking for.
3. Repurposing Older Content
Not only waste, you can also do Reduce, Reuse, and Recycle to your content! When you feel like you're running out of ideas on what to create next, try to dig deep into your older contents and see which one you can 'stitch' together to make new ones. For example, if you have a content in your other channel from 2021 about an invention, use it and update it for the 2022 version on how the development of the invention has been going for the past year.
4. Learning with TikTok Creators
Not always all fun and games like dance covers, funny videos, and pranks, TikTok is also a platform full of educational videos, if you pay attention. A lot of creators are making this type of video in various ways based on their audience. They are doing so well that there are around 353.9 billion views (as in July 2022) under the hashtag #LearnOnTikTok. Once you scroll, it would be hard for you to stop. From making latte art, cooking food from around the world, to how to put teeth braces on and learning about the organs! Take note of this hashtag: what do you want to teach your audiences? Teaching a skill that falls under your brand umbrella would be a good idea. Let's say that you are an interior designer, you may teach the viewers on how to choose the best colors for furniture or curtains for a room, and how to maximize space in a tiny room. Or if you love bicycles, you can make videos of all-things-bicycles from A to Z. Simple ones, but very beneficial for those who are really looking for those certain things. Educational videos could encourage users to visit your profile, not only in TikTok but also in other platforms (especially if you're also promoting them on TikTok).
5. Trending Audio: Music and Lip Syncs
Maybe you have seen some TikTok videos going around even being shared outside of the platform, and if you've seen them for quite some time now, you'd notice that lip sync videos are quite popular. A lot of users are getting creative with this kind of video. Thanks to TikTok's algorithm, they reward the accounts that are participating in various trends and use their features (stickers, hashtags, sound effects, and more). By using trending sounds and making popular skits, you are giving the opportunity to be discovered by more users and it will be shown on the Discover page (since you're using the trending sound/music).
"Where can I find these trending sounds or music?" From TikTok's homepage, you can click on the plus button (+) and you can see on the top of the page, the 'Add Sound' button. Click on that, then you will be able to discover a lot of sounds that you can use for making videos.
Once you find the right sound, save the sound by clicking on the 'Add To Favorites' button. Also, make sure that the sound is still actively used by other users so you won't miss the trend wave. Go to the sound page and look at the latest date it's been used, because while these lip syncs and songs are great to boost the views, they also have the 'trending-time'. You also have to pay attention that not all sounds fit your niche and audience interests. However, the more creative you are in utilizing this feature, you may be able to connect with your audience on the platform.
One idea is that if you are scrolling through TikTok and you hear the same sound at least twice, that's the sign for you to probably use that sound on your video!
6. Do Not Skip TikTok Ads!
Just like any other platforms, TikTok provides the ads feature. If you ask why you should utilize TikTok advertising, it is because of the reach. You can have endless possibilities since TikTok is so big and popular everywhere. You can find various types of ads that will allow brands to create their campaigns based on what they really need.