11.5

Reasons Why You Should Try Using TikTok To Grow Your Business
If you're not so familiar with TikTok and only heard about what's there from the internet or people around you, there's a probabiity that you might think that TikTok is full of challenges, dance covers, funny videos, or pranks. Well, you're not wrong tho, but other than that, TikTok also offers a ton of opportunities for business to connect with their audiences on a personal level in the form of entertainment content.
Statistically speaking, 47.4% of TikTok users in the United States are under 30, more than half of those are teenagers. For brands with youngsters as their target audiences, TikTok is a gold mine.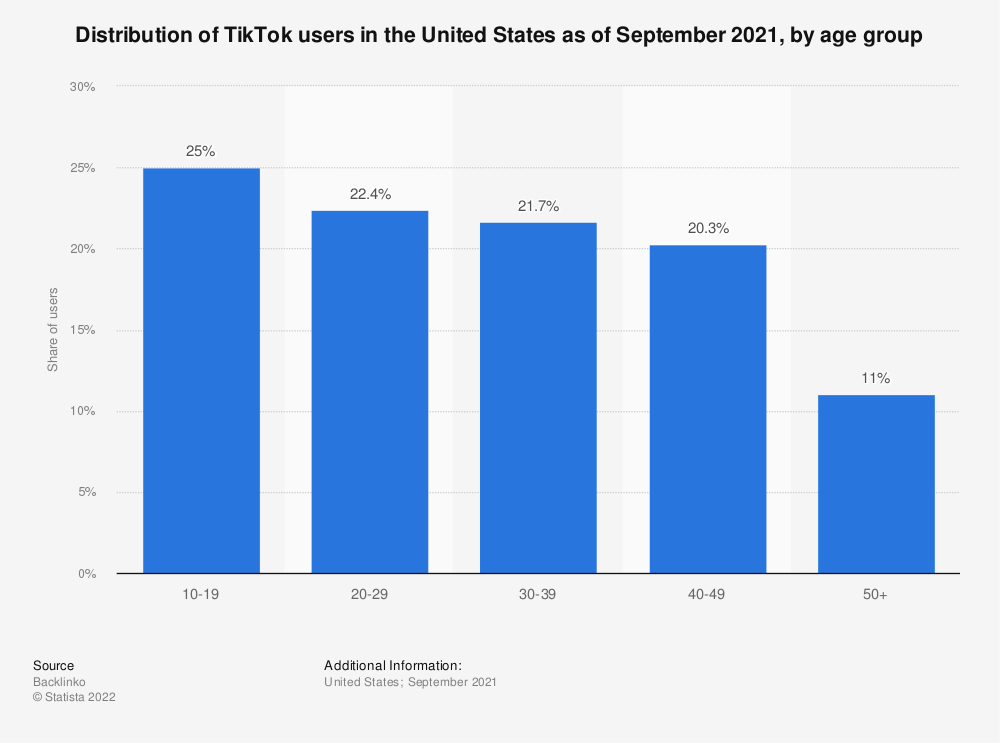 Even though your business isn't targeting younger customers, of course you can still take benefits from establishing a persona on the platform. Eventually, the younger audiences will grow and become your target audience in the future, along with TikTok itself that will influence their desires, aspirations and purchase decisions. If we're looking at the present, do not forget that pver 50% of TikTok users are still below 40, meaning there's a potential audiences for your business on the platform.
That being said, check out these tops benefits you can get from using TikTok to grow your business:
Increase brand awareness: Do not worry on how to spread the word about your brand as TikTok offers multiple ways to do it. There's many to choose; collaborate with TikTok influencers, run various types of ads, use features like hashtags, trending audio, and branded stickers to put your brand in the spotlight. Moreover your content will also have a high potential to go viral if you put more effort to make your videos entertaining and unique.
Promote products: You know what is the best thing about doing marketing in TikTok? It doesn't feel like marketing. There is plenty of ways without having to be pushy with the promotion, such as partnering with influencers that audience trusts, creating genuinely helpful and entertaining videos, and more.
Enlarge your audience: TikTok has millions of users across 140+ countries and one of the best platforms to reach international audiences and grow your customer base. It's one of the best platforms to reach an international audience and grow your customer base. You can also reach exclusive TikTok users who don't really use other social media platforms.
Attract new customers: TikTok is all about creating authentic, engaging content that feels human and personal. This way, you can build strong relationships with your audience while increasing the chances of them to turn into customers. If you join the trend at the right time, this will drive the opportunity to acquire a lot of new customers.